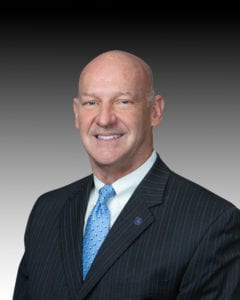 John joined Patriot in 2005, and holds a Bachelor of Science Degree from the University of Tennessee. He also holds the Financial Industry Regulatory Authority (FINRA) Series 7, 9 & 10 licenses.
John began his career in financial services after spending 10 years in the computer industry, working for such companies as IBM, Integraph, and SDRC. Prior to joining Patriot, John was a Wealth Advisory Specialist with J. C. Bradford and Legg Mason.
As an Investment Manager and Wealth Advisory Specialist, John offers financial planning and wealth management services for high net worth clients and small businesses.
John has given back to the community by serving on various charitable committees over the years, and is a past President of the Optimist Club of Knoxville, the Treasurer for the Rocky Top Multisport Club, and has served the Fellowship of Christian Athletes in different capacities since 1986.
An active athlete, John regularly competes in triathlons. He is a long-time member of Cedar Springs Presbyterian Church, where he has taught and coached kids for the last 15 years. John has two children, and lives in Knoxville.