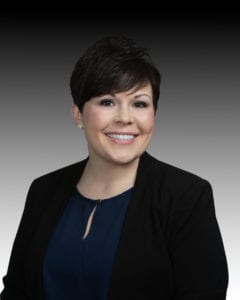 Shawna joined Patriot in 2014 as a valued member of our administrative staff. In 2018, she earned her Financial Paraplanner Qualified Professional™ designation from the College for Financial Planning®. Overall, Shawna has more than twenty years of client service experience, including more than seven years in the financial industry.
Shawna's role as the Patriot Corporate Paraplanner allows her to support Patriot's financial advisors with reporting, analysis, and planning. Shawna also works with our compliance team ensuring all regulatory and compliance standards are met.
Outside of the office she loves spending time with her family and friends. Shawna has been married for 16 years. She and her husband have three sons and two adopted rescue dogs, Xena and Zelda. Shawna is a member of City Hills Church where she is actively involved in numerous volunteer activities, including regular community outreach projects. Shawna is also a certified REFIT® instructor.  She offers free classes as another way to serve the community. She currently assists at her children's schools as a member of the PTSA and Counseling Department Advisory Council.