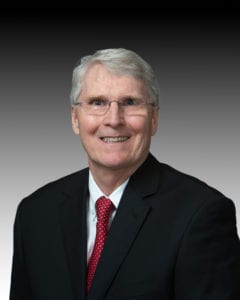 Prior to joining Patriot in 2011, Jeff worked for a short time as a broker for a large life insurance company's investment subsidiary. In that capacity, Jeff successfully passed the FINRA Series 7 and 66 as well as the Tennessee state insurance exams.  Jeff quickly realized the conflicts inherent with commission-based insurance and investment products were not for him. Jeff is proud to be a part of the Patriot team. Patriot's fee-only compensation model allows its financial advisor to focus solely on the client's needs and eliminates any potential conflicts of interest associated with traditional brokerage commission structures. In addition, Patriot has a culture based on the highest integrity, focus on helping clients and giving back to the communities where we live. Along with being a Financial Advisor at Patriot, Jeff is a CERTIFIED FINANCIAL PLANNER™ professional passing the CFP® exam in 2016.
Jeff earned a Bachelor of Science degree in Mechanical Engineering from Purdue University and a Master of Science Degree in Industrial Administration from the Krannert Graduate School of Business at Purdue.
Jeff spent most of his career in engineering and management positions with TRW Automotive working in various manufacturing plant locations in the US. Jeff also managed a family business that owned and leased commercial warehouse and retail properties in Greeneville, Tennessee for over 10 years.
Jeff's diverse background and education allows him to assist clients ranging from those just starting on their financial journeys to clients with very complex financial situations. Along with investment management, Jeff can provide clients with comprehensive financial plans including retirement planning, insurance needs analysis, estate planning, retirement planning and tax planning.
Jeff is former Board President of The Holston United Methodist Home for Children, a Christian ministry serving children and family with special needs in East Tennessee and Southwest Virginia. He is former Investment Committee Chair for the Holston Home for Children Foundation and currently serves as a Board Memember.
Jeff and his wife, Gail live in Sevierville, Tennessee. They have one daughter, Lindsey who lives in Washington, DC, and another daughter, Samantha, who lives in Greenville, South Carolina. Jeff enjoys small music venues and plays the guitar and mandolin as his main hobby.