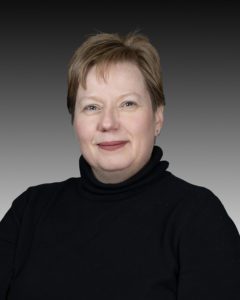 Originally from Northwest New Jersey, Lara's passion for exceptional Client Service was formed while working as a Concierge with Marriott Corporation. Her role as Front Office Executive Assistant allows her to utilize those skills when welcoming and assisting our clients in a multitude of ways. She joined the Patriot team in 2014.  
She received her Associate degree in Culinary Arts and Hotel Restaurant Management from Newberry College in Massachusetts and has over 25 years in office administration in the medical, construction and retail fields. 
She and her husband Bob enjoy their home in Hardin Valley where they entertain quite frequently. In her spare time, she enjoys gardening, horseback riding in the mountains, taking care of the local wildlife and being "Mom" to her two precocious cats. 
Lara is actively involved in service to the community as a member of Concord United Methodist Church, as well as with several volunteer organizations including HonorAir and Game on Against Cancer.